3 Bed, 2,438 Sq. Ft., Two Story, 30' 5" x 40'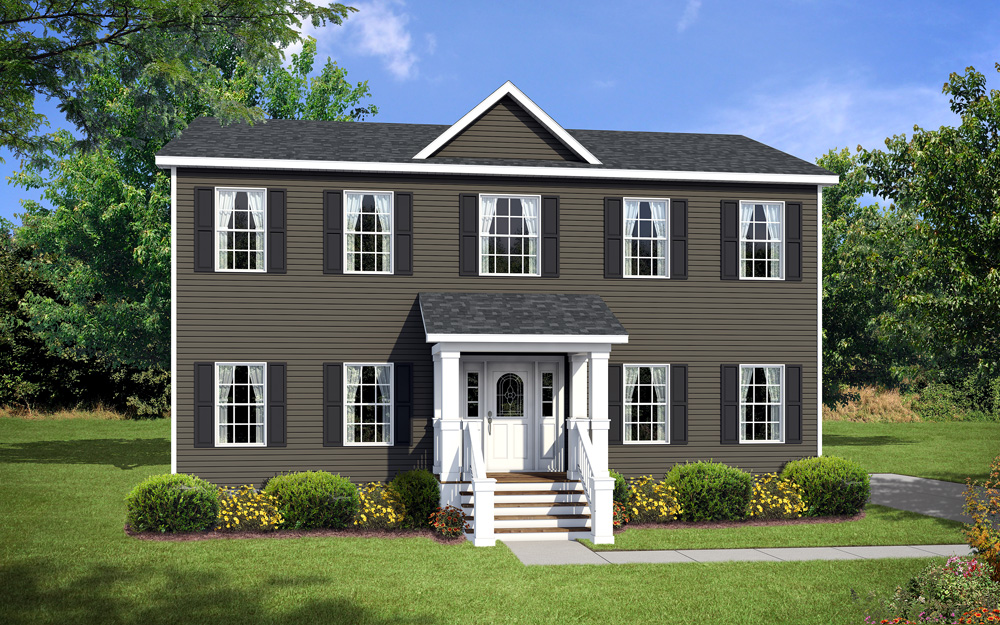 We took a great floor plan and made it even better!

This 2-story started out as a 26' 8" x 36' floor plan (or approx 1,920 sq ft) and we stretched it, not once, but twice. The next size up would be 26' 8" x 40'(or approx 2,134 sq ft).

We decided to build our display model as a 30' 5" x 40'(or approx 2,438 sq ft), and that is a lot of house.
Panoramic Tour
(use your mouse to navigate)
Build on Your Home Site
Call For Pricing