2 Bed, 1,248 Sq. Ft., Ranch/Cape, 26' x 48'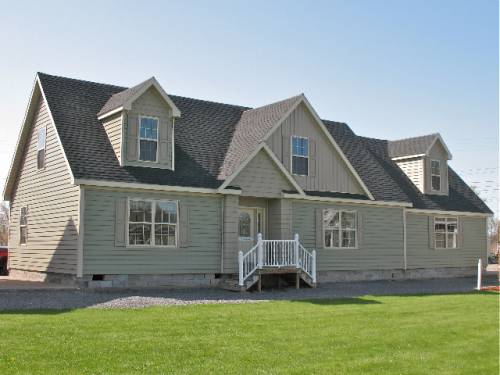 We called this "The Reagan" when it was on display in Syracuse. The plan is a flexible plan from Manorwood Homes. Key displayed options are the shed dormer, factory built attached garage and an elegant entry complete with indirect lighting and decorative columns.
Not on Display
Not in stock. Stop in for pricing.