3 Bed, 2,026 Sq. Ft., Ranch/Cape, 27'4" x 60'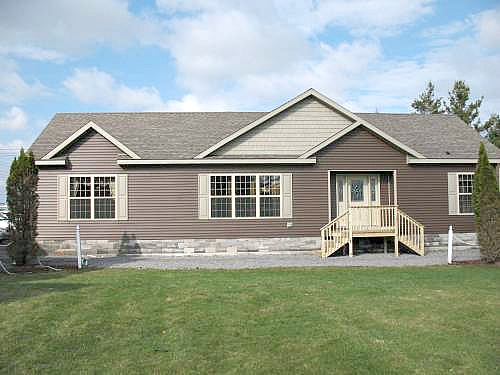 We took a great plan and made it even better. "The Eisenhower" was on display in Syracuse, it's a spacious plan from Pennwest with a family room added to the kitchen and nook area.

As displayed this home was 27'4"x 60' approx. 1,640 sq. ft. The
14'x 27'4" optional great room made this home approx. 2,026 sq. ft. You can move the great room to the front of the house. A 31' wide version is also available. This home can be ordered as Cape and you can increase the size of the bedrooms.
Build on Your Home Site
Not in stock. Stop in for pricing.